Oh, I'm still here. Just haven't had a lot of time to go fishing. Trying to get the kitchen ready for the counter to be installed on the 25th.
I've also been working on this area in the front yard. When we moved into the new digs, we had this green monstrosity next to the drive way. It was made up of three (3) Junipers. I hate Junipers. I hate the smell, they stick you every time you touch them, just everything about them. So being the good guy I am, I ripped it out.
Junipers
Took me a while, but Wednesday I completed this project. Trust me, this was not an easy project. I filled a minimum of 10 green (90 gallon) recycle containers and took three trips in my pickup to the dump. Then I still had the root balls to dig out. Each weighed about 40 pounds once I got them out.
This is the result.
The little plants are Dipladenia Mandevilla. I could have gotten big ones at $30 a pop or these little ones at $8. They will get bigger. The ground cover is Redwood bark chips and with a drip system for watering.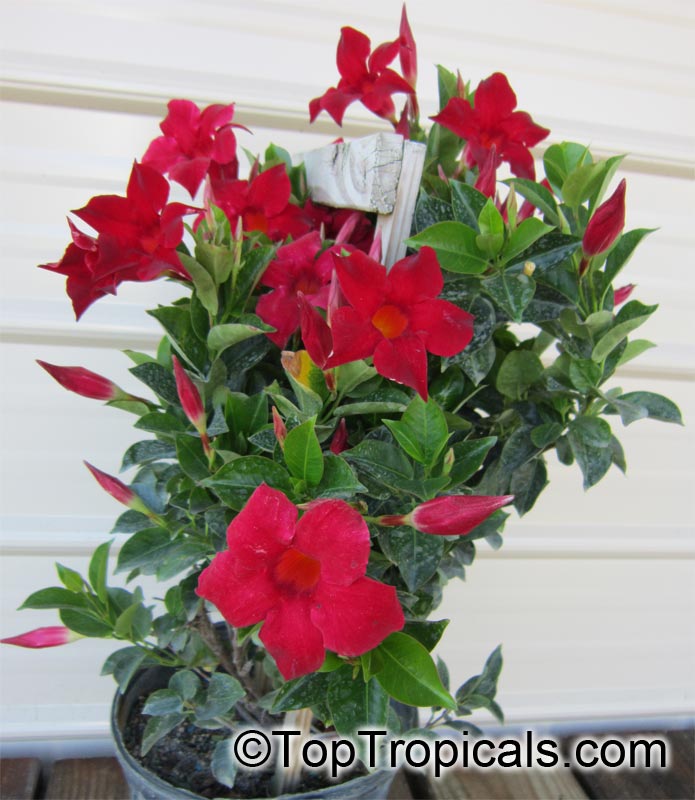 Dipladenia Mandevilla
In between I've been painting the kitchen. The guys that destroyed the kitchen painted what they repaired, but when they met the already painted walls, the color was at least two shades off. That was the end of their painting.
Since the tile is gray, we decided to paint the walls gray to match with a lighter gray for the ceiling and in between gray for the cabinets. You can see some of the progress below.
The dishwasher goes in the hole.
The counter top guy was out on Friday to do the final measurements, but I wanted to make sure I had all the lower walls painted and ready for them to put in the counters on the 25th. Of course like all remodeling projects, it changes, but the lower walls are done, most of the upper (above the cabinets) is done and then there is still the dining room that is scheduled to be painted to match.
OK, I do have some time next week so I think I should be able to get out at least one day. Yuki and I are schedule to go on Friday, but he's having oral surgery on Wednesday so Friday is iffy.
Stay tuned.